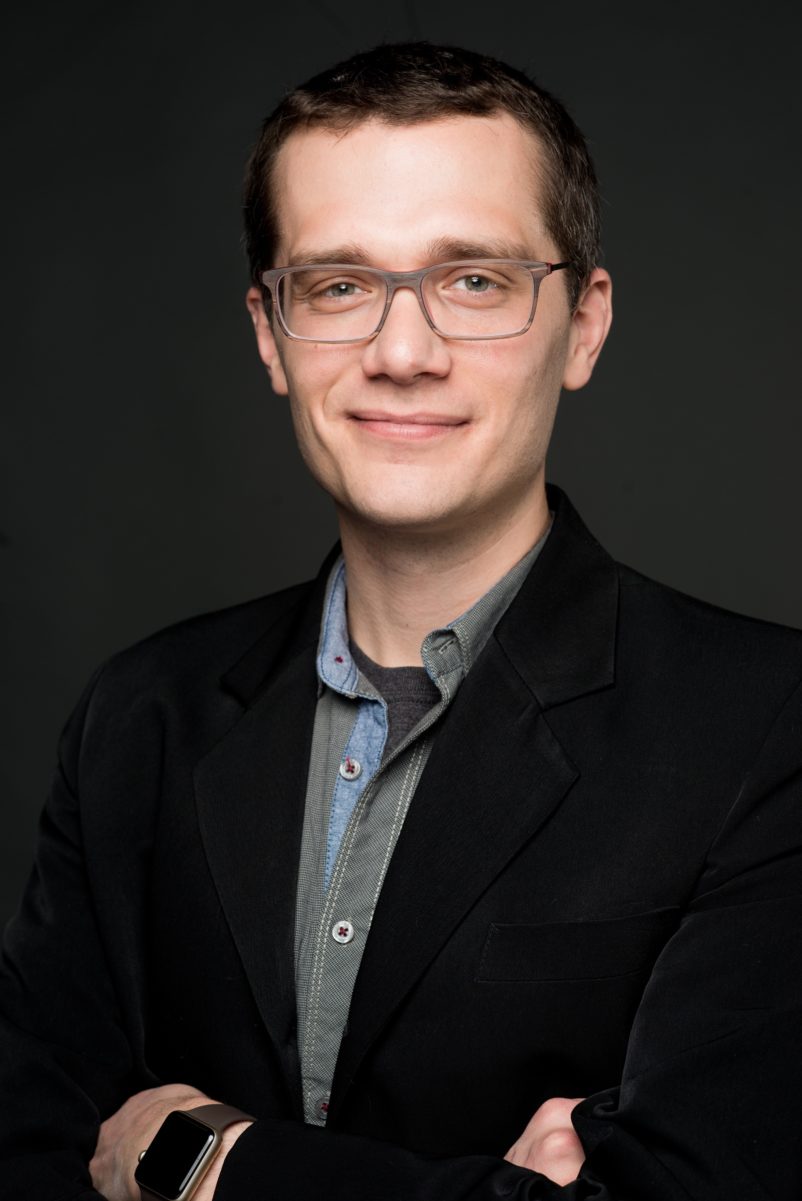 Dr. Collin Diedrich has a PhD in Molecular Virology and Microbiology from the University of Pittsburgh School of Medicine, a Certificate in Disability Legal Studies from the University of Pittsburgh School of Law, and as a postdoctoral associate is researching how HIV changes immunological responses to tuberculosis.

Dr. Diedrich has multiple learning disabilities and is an advocate and professional speaker for students who have learning disabilities. He is in the process of forming a nonprofit, Learning Disabilities Association of Pennsylvania, that will help students living in Pennsylvania who have learning disabilities.
My Name is Collin Diedrich, PhD
Prefer to listen instead of read? Try Kurzweil's Read The Web Chrome Extension. Get access with a free trial of Kurzweil 3000.

I am a scientist that researches how HIV increases people's susceptibility to tuberculosis. I have been studying this for the past decade, as both a PhD candidate and now as a postdoctoral associate.

My research gets me through the day. I love being a scientist.

Words Were My Enemy
My road to becoming a scientist was fraught with difficulties because I have multiple learning disabilities including a reading disorder and a processing delay. I read poorly, take longer to process oral language, and I have a hard time remembering basic facts. This LD trifecta made my journey through school incredibly difficult.

In school I'd spend hours reading assignments, only to forget what I just read. I'd force myself to re-read the same sentence over and over again, until the words began to swim off the page. I was always good at sitting for hours on end trying to catch and understand the words that I read. Words were an elusive enemy, an enemy I hated as much as I needed. Students with learning disabilities know this enemy all too well.

Words should not be the enemy. When I was in school, the most helpfultechnology I used to help me manage my reading disorder, beyond extended time, was to use a ruler or colored paper to help me not lose my place. These accommodations were helpful, but still left me to believe that words were my enemy.

I Got Help from a Friend
It wasn't until I began to take classes for a 15-credit certificate program at the University of Pittsburgh Law school to get a certificate in Disability Legal Studies a year and half ago, that I found out how helpful accessibility technology can be. I started this program to give me a better understanding how the law protects people with disabilities.

Although I am a PhD scientist, I was nervous about taking law classes. I contacted a friend with similar learning disabilities who is alawyer and I asked him if he could recommend any text to speech software he used in his legal studies. He immediately recommended Kurzweil 3000! I was hesitant at first, because I'd never used anything like that before.

However, when I bought my Torts textbook, for my first class in law school, I realized I needed help getting through the complicated way casebooks are written. Legal writing is based on interpretations of statutes and rulings, which is very different than scientific writing. The differences made it extremely difficult for me to comprehend.

Then I Changed the Game
I quickly found that Kurzweil was a game changer. I went from forcing myself to sit down and read, re-read, and re-re-read every single word in my case book before I used Kurzweil 3000 to being able to move past the reading struggle, so I could just struggle with the legal jargon like everyone else in my class. Kurzweil 3000's ability to read the PDF versions of my textbooks, while highlighting each individual word, literally reduced my study time by more than two thirds. By the time I completed my course work at Pitt School of Law I had taken 5 courses and used Kurzweil 3000 in all of them.

The success that I had with Kurzweil 3000 in the classroom even translated over to my scientific research. I began to use Kurzweil 3000 to read scientific articles that are pertinent to my research. The highlighting and annotating functions also help me remember the materialmore easily than when I used to print them out, highlight and jot notesin the margins of the page, and wrote a few sentence summaries on Post-It notes. Printed papers get lost in "organized" filing cabinets, highlights smear over time, and post-its fall off. Now, with Kurzweil 3000, I'm able to keep all my papers in an easily searchable digital format that is way easier to read than traditional printed papers.

Suffice it to say, Kurzweil 3000 has helped me process the written word more efficiently than ever before! It not only helped me through my law school classes, it consistently helps me understand the most up-to-date articles in my field. Kurzweil 3000 helps me be a better scientist!

Dr. Diedrich is a professional speaker and has presented paid talks at Kurzweil events.